Javascript must be enabled to continue!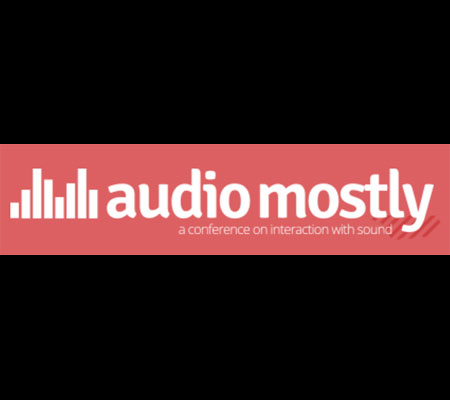 AudioMostly Conference
16-11-2015 16:57
The AudioMostly Conference – A Conference on Interaction with Sound is organized in annual basis and provides a venue to explore and promote this untapped potential of audio by bringing together audio experts, content creators, interaction designers, and behavioral researchers. The area of interest covers new sound applications that demand or allow for some kind of interactive response from their listener, particularly in scenarios where screens and keyboards are unavailable, unsuitable or disturbing.
This area implies cognitive research and psychology, as well as technological innovations in audio analysis, processing and rendering. The aim is to both describe and push the boundaries of sound-based interaction in various domains, such as gaming, serious gaming, education, entertainment, digital arts and safety.
More information for the conference can be found at audiomostly.com.
---
back
Address
Department of Audiovisual Arts
Ionian University
Plateia Eleftherias, Palaia Anaktora
49100 Corfu, Greece
| | |
| --- | --- |
| Telephone | +30 26610 87725 |
| Fax | +30 26610 87866 |
| Skype | audioguy_gr |
| Email | floros@ionio.gr |